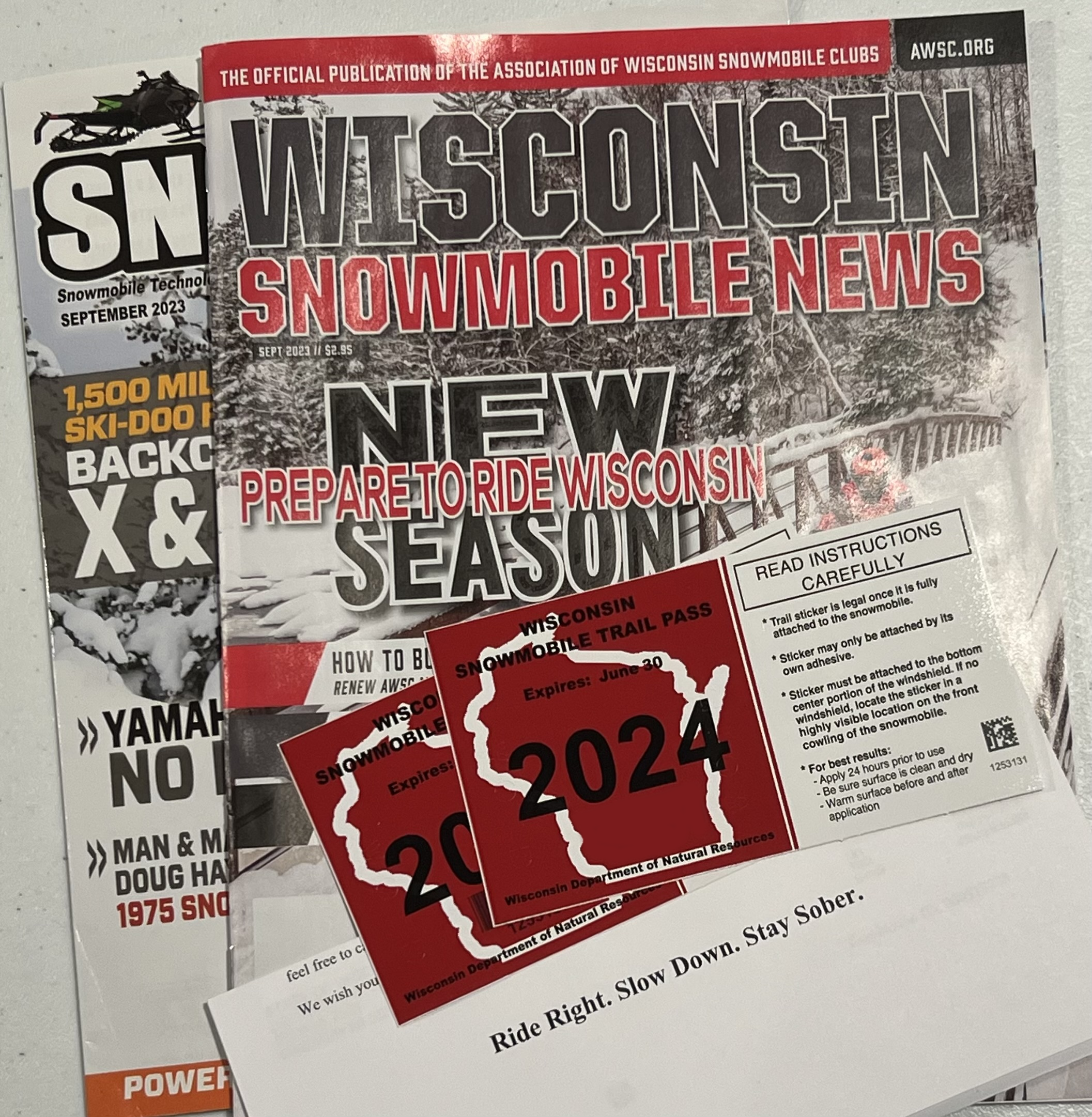 If you have already, thank you!  If not, your annual Northern Lights Snowmobile Club of Three Lakes, Wisconsin (NLSC) membership expired June 30, 2023. It is time to join or renew your membership. Membership supports our clubs activities and trail maintenance. Membership also allows you to purchase your Wisconsin Snowmobile Trail Pass(es) for your Wisconsin registered snowmobile(s) at a reduced price of $10 each through the AWSC.
You can join/renew your membership online using your credit or debit card. Using a credit or debit card will lead you to our PayPal payment account.  Please note you do not need to have a PayPal account to do so.
Link: https://bit.ly/NLSCJoin
You can also download an application to fill out and mail it with your check.
Link: https://bit.ly/NLSC-Form